About
AROH
AROH Foundation is a leading NGO in India, focused on maximizing the impact of government welfare programmes and CSR projects for leading corporates and PSEs, through end-to-end, integrated solutions, including consultation, planning and implementation. Our projects are focused on ensuring the sustainable development of marginalized communities across 18 states of India.
The uniqueness of AROH Foundation lies in our understanding and approach towards social development, for creating successful models which seek sustainability, availability, accountability, transparency, credibility and effective leadership, which has been enriched by an experience spanning over two decades. AROH is an ISO 9001:2015 Certified organisation with its management governance structure having an inbuilt audit and evaluation mechanism to ensure optimization of resources for the highest social return on investment.
While working in sectors of Education, Skill Development, Livelihood, Health and Sanitation, Natural Resource Management, and Renewable Energy, we have also been successfully implementing integrated village development programmes in various States. So far, we have directly benefitted over one lakh beneficiaries through various programmes.
Our successful social development programmes, such as PADHO AUR BADHO / RISE, GARIMA, UDAAN, DEEN DAYAL UPADHYAYA GRAMEEN KAUSHALYA YOJNA (DDU-GKY) and SAMPOORNA are being hailed as role models by all concerned stakeholders. Today, AROH Foundation has emerged as a preferred NGO impact partner for providing integrated project development solutions to key CSR projects and PSU programmes in India.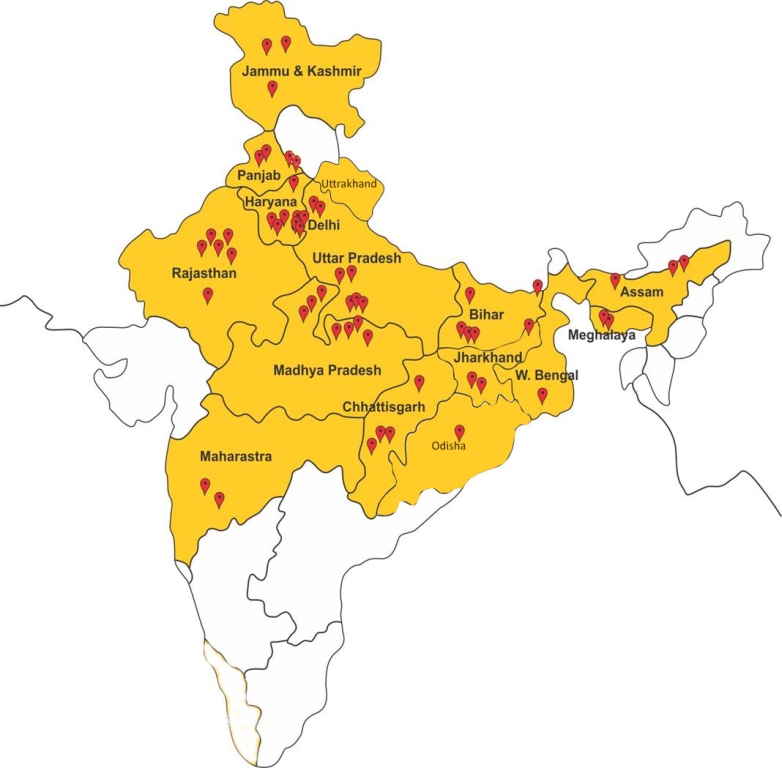 AROH's Footprints :
18

States

90

Districts

250

Blocks

1200

Villages